Hassan: In this state, it is only hypocritical secular and we do not need any internal agreement. Former Prime Minister H.D. Former minister HD Devendra said he would know who had made the deal to defeat Deve Gowda. Said Ravenna.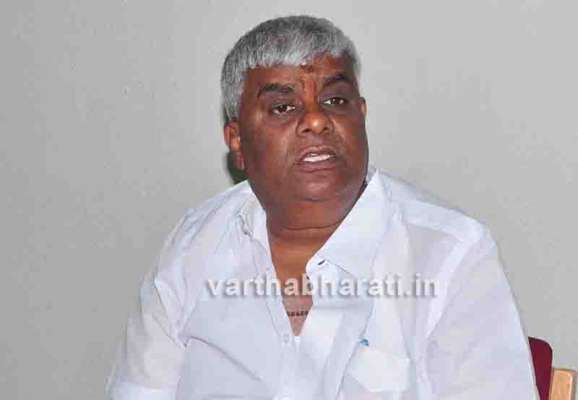 Speaking to reporters at the city's tourist center, he said secular allies should unite the communalists. On the other hand, a program like hitting the Secular Party is happening in this state. The people of the entire state know what our party legislators did in the last Rajya Sabha elections. The 14-month alliance is not going to be critical of the government. We are not talking about some Congress leaders saying JDS is not enough. Dad's children were taken away by the government if they spoke, he said.
Earlier, when there was an alliance between the JDS and the BJP, one of the BJP leaders had said that Kumaraswamy would be the CM for 5 years. Everyone knows what happened then. I will not say the name of the leaders who said let's be 5 years CM. Now that's the finished chapter. Now, Congress leaders say there is an internal agreement between the JDS and the BJP. But there was no agreement that way. The JDS does not have the power to face elections in the state. This is why we don't want an election.
For some, a meal is not a joke to a representative JDS. Do not know who will be fasting. What can we do when there is no need for them. We are left to our side. Even today we are away from the two national parties. We will field a candidate in all the constituencies from the JDS party for the 15-seat by-election. Responding to a question from journalists, we do not need any internal agreement.